Dr. Ken Blanchard Talks About Improving Yourself and Your Company at the 2017 NIT League Summit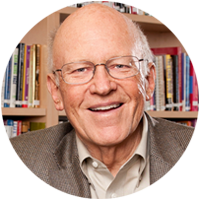 Dr. Ken Blanchard is a best-selling author, known for "The One Minute Manager" and many other books on developing your workforce and organization.

In this video, he addresses the 2017 NIT League Annual Conference.
* We never rent, sell, or otherwise share your information with anyone outside of TranzAct.