INTERVIEW WITH AWARD-WINNING ECONOMIST GARY SHILLING
How to Navigate the Current Economic Uncertainty
In this interview, Gary Shilling provides an update on what to expect from the economy in order to guide your business and personal planning.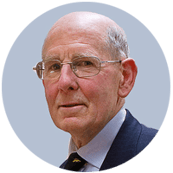 Access the interview to hear his thoughts about questions like:
What factor is having the most impact on economic activity?
How do things that happen with China—like the Coronavirus or tariff wars—impact the rest of the world?
Will this year end in an upturn or a downturn?
Is there anything on the horizon that would signal a recession?
Where is the stock market headed?
What impact will the election have on the economy?
Who is Gary Shilling?
Gary Shilling is known for his forecasting record that spans over 40 years. Among his accomplishments, he has been twice ranked as Wall Street's top economist by polls in Institutional Investor and he is the longest-running columnist at Forbes magazine, where he has been challenging the consensus since 1983.
* We never sell, rent, or otherwise share your information with anyone outside of TranzAct.