The Impact of
Section
232 and 301 Tariffs
Insights from Carolyn Gleason, Head of the Global Regulatory Practice & Intl. Trade Practice at McDermott Will & Emery
Listen to an outstanding new interview about the impact of tariffs with Carolyn Gleason, the Head of the Global Regulatory Practice and International Trade Practice at McDermott Will and Emery.
In this interview with Mike Regan, the Co-Founder of TranzAct, she addresses questions such as: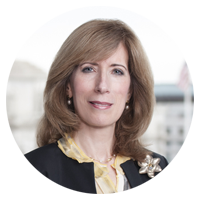 Where it tariff policy headed?

How will these policies impact companies?

How should we plan for the future?
They cover all this and much more in their interview.
* We never rent, sell, or otherwise share your information with anyone outside of TranzAct.