Practical Advice for Sourcing Capacity at a Reasonable Cost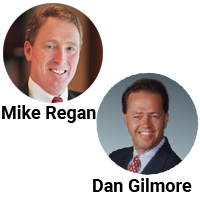 Dan Gilmore from Supply Chain Digest interviews TranzAct's Mike Regan and to get practical advice for sourcing capacity without breaking the bank.
Listen to their interview to hear four essential tips for making this possible and improving your carrier relationships. With all the challenges in the supply chain today, shippers need every advantage they can get when sourcing transportation.
* We never rent, sell, or otherwise share your information with anyone outside of TranzAct.