INTERVIEW WITH JERRY HEMPSTEAD, PARCEL EXPERT
Strategies for Negotiating Better Parcel Rates
PLUS: Key 2020 Parcel Rate Changes from UPS and FedEx to Know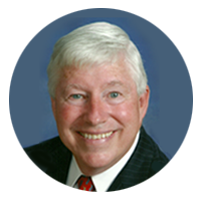 The parcel industry presents a lot of challenges for shippers such as sharply escalating rates and a maze of surcharges. Jerry Hempstead has spent his career focusing on this industry and has a lot of great advice to share. Listen to this interview to hear his tips for shippers and how to communicate the challenges of managing this industry to senior executives, if needed.
Access the interview to hear his thoughts about questions such as:
🗸 What rate or surcharge changes should shippers watch?
🗸 How should shippers manage their parcel spend?
🗸 What can be done to mitigate the rate increases?
We encourage you to find the time to listen and to share this with your team.