INTERVIEW WITH JERRY HEMPSTEAD, PARCEL EXPERT
Alternative Parcel Carriers to UPS and FedEx
PLUS: Parcel Dynamics Shippers Need to Know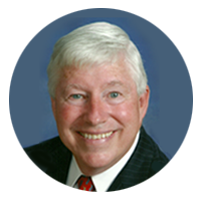 It's a great time to be a parcel carrier. Volumes are rivaling the record-breaking fourth quarter of 2019 and the holiday season is about to begin. Since many shippers are wondering what to expect ahead and what alternatives are out there, we reached out to parcel expert Jerry Hempstead to get his perspective.
In this interview Jerry tackles questions such as:
🗸 What are the alternatives to the big parcel players?
🗸 What dynamics are driving the parcel industry now?
🗸 When should you reach out to explore alternatives?
🗸 How long will it be a seller's market? What will drive their actions in the future?
We encourage you to find the time to listen and to share this with your team.