CSCMP Annual State of Logistics Report Recap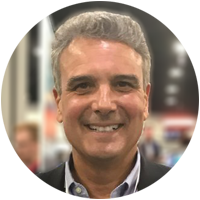 Hear a recap of the latest report from Rick Blasgen, the CEO of CSCMP.
The report covers what has happened in the recent past and what we should expect for the future in the transportation industry.
The Annual "State of Logistics Report®" from the Council of Supply Chain Management Professionals (CSCMP) has tracked and measured all costs associated with moving freight through the U.S. supply chain since 1988.
* We never rent, sell, or otherwise share your information with anyone outside of TranzAct.