INTERVIEW WITH ROB ESTES, CEO OF ESTES EXPRESS
LTL Shipping Trends &
How to Optimize Your LTL Carrier Relationships
We've been hearing from lots of shippers that are wondering what's ahead for the LTL shipping market.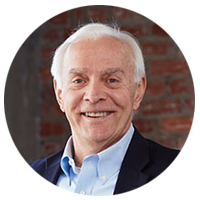 To shed light on this sector, we interviewed Rob Estes, the CEO of Estes Express, one of the largest and longest standing LTL freight carriers in the United States with $3 billion in annual revenue. This conversation covers LTL shipping trends, the challenges facing shippers, and more.
Access the interview to hear his thoughts about questions such as:
🗸 Why are rates down in the truckload market but not the LTL shipping market?
🗸 How should shippers update their RFP process to work with LTL carriers today?
🗸 What would you advise shippers to focus on to form the best possible LTL carrier relationships?
🗸 What kind of general rate increases in the LTL market are we looking at in 2020?
We encourage you to find the time to listen and to share this with your team.