The state of the economy has a tremendous impact on your business. At TranzAct we are committed to seeing you being successful which is why we encourage you to listen to our On The Record update noted economist Dr. Gary Shilling, who has been part of the TranzAct network for several years. In this interview Gary has some keen insights about the economy that is a bit different than what you may be reading in the press or listening to on TV.
If you are wondering about how the economy will impact your business, here are some questions that Mike Regan posed to Gary:
With weak GDP growth in the First Quarter, will there be a sudden pickup in the economy, or are we looking at continued slow growth, or even a downturn?
Will the Federal Reserve raise interest rates in the foreseeable future?
Will the Dollar stay strong, and what is the impact of that on business?
How are freight rates going to be impacted by the economy?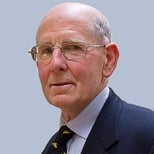 Who is Dr. Gary Shilling?

He is the founder of A. Gary Shilling & Co., Inc. and is known for his forecasting record that spans over 40 years. Among his accomplishments, he is the longest-running columnist at Forbes magazine, where he has been challenging the consensus since 1983.