INTERVIEW WITH HARRY MOSER, PRESIDENT OF THE RESHORING INITIATIVE
Why Reshoring Might Be Right for Your Company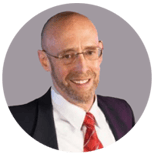 When a crisis like the coronavirus comes up, it calls into question whether it's worth reshoring. There are many factors to consider and questions to ask.
Access the interview to hear his thoughts about questions like:
How do you evaluate the total cost of reshoring?
What portion of imported goods would it make sense to reshore?

How can you identify which imports could benefit from reshoring in terms of national security?

What trends have been happening with bringing jobs back to the United States?
What is the Reshoring Initiative?
The mission of the Reshoring Initiative® is to bring good, well-paying manufacturing jobs back to the United States by assisting companies to more accurately assess their total cost of offshoring, and shift collective thinking from offshoring is cheaper to local reduces the total cost of ownership. We are a nonprofit organization and offer a number of free tools to advance our mission. Learn more at reshorenow.org
* We never sell, rent, or otherwise share your information with anyone outside of TranzAct.