Interview with Peter Tirschwell, Vice President for Maritime & Trade at IHS Markit

Why Ocean Market Mayhem Continues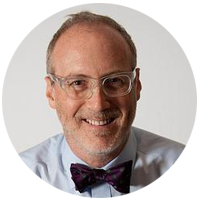 In this interview Peter covers the different events and changes impacting the ocean market and identifies which ones are cause for concern, and which ones aren't alarming.

Listen to the interview to learn:
Why we're still seeing a chaotic ocean market
Why the longshoreman have leverage like no other
How crew workers are responding to extended periods onboard
What to expect concerning budget impact for 2022
There's much more that Peter covers in this interview and we hope you'll benefit from all the insights he shares.

Who is Peter Tirschwell?

Peter Tirschwell is Vice President for Maritime & Trade at IHS Markit, a leading global provider of maritimedata, analysis, consulting and media. He is responsible for all content appearing on JOC.com, The Journal of Commerce magazine and JOC Events, as well as Safety at Sea and Ports & Harbors magazines. Mr. Tirschwell is the founder and chairman of the annual TPM conference in Long Beach, California, one of the world's largest shipping events, and led the development of the JOC Port Productivity data, the first global database of container port and marine terminal performance.