WHITE PAPER
Carriers' View of Carrier-Friendly
This White Paper establishes a clear definition of what really matters to your carriers and translates into tangible benefits for you, the shipper.
If you're interested in becoming a shipper of choice, this is a great guide for getting started.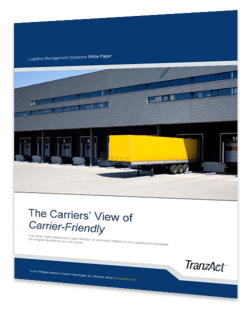 * We never sell, rent, or otherwise share your information with anyone outside of TranzAct.